| | | |
| --- | --- | --- |
| TITLE: ERSTWHILE | RATING: 10+ | STATUS: COMPLETE |
Adventure, Terror, & True Love! Fairy tales resonate with something deep inside us and compel us to become storytellers. We pass down the stories for future generations to share and enjoy. Erstwhile presents you with a collection of the lesser-known fairy tales from the Brothers Grimm.
Created by Gina Biggs, Louisa Roy, and Elle Skinner, this collaborative series first debuted online in September 2011 and ran through December 2015. Strawberry Comics published three hardcover volumes collecting all twenty-six stories in the series.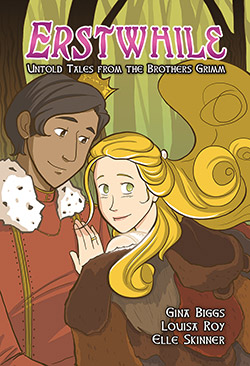 Included in this volume:
Maid Maleen
The Farmer's Clever Daughter
A Tale with a Riddle; Maid Maleen
The Bird, the Mouse, & the Sausage
All Fur
The Little Shroud
The Old Man & his Grandson
The Sweet Porridge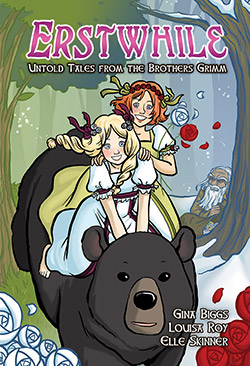 Included in this volume:
Brother & Sister
Iron Hans
Snow White & Rose Red
Death of the Little Hen
Doctor Know-It-All
The Worn-out Dancing Shoes