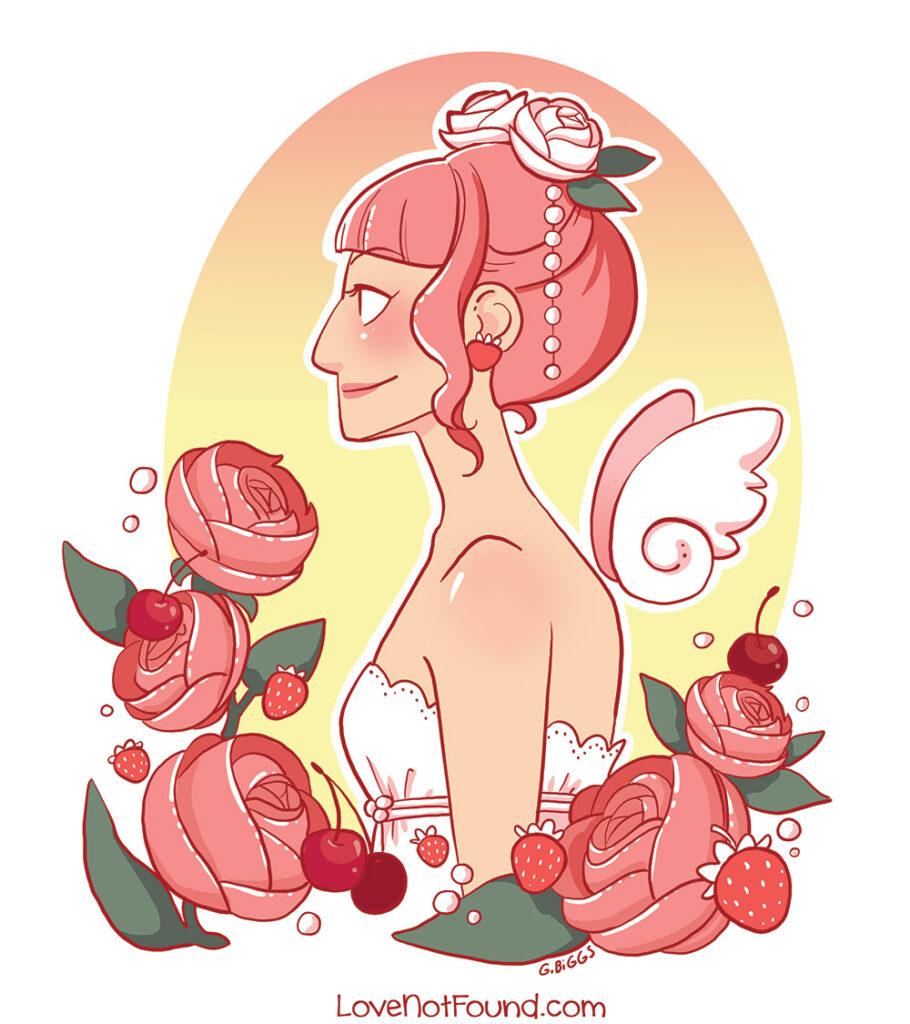 Gina Biggs (she/her) creates and publishes comics. Her primary focus is in exploring the many facets of love, romance, and friendship. She is a big fan of Sailor Moon, Steven Universe, sci-fi, and fantasy. She has been published by Dark Horse Comics and Updown Studios, but primarily publishes her books under her own label, Strawberry Comics.
She runs Filthy Figments (18+ only), a subscription site which features original erotic comics from up-and-coming talent as well as established professionals! Filthy Figments has made a unique voice for itself in the world of adult comics by emphasizing strong narratives and well-developed characters. The stories we publish explore subjects like gender, queerness, and body image and feature a variety of artistic styles, genres, sexualities, genders, kinks, and fetishes! We believe that people of all genders and orientations can find something to enjoy in our honest approach to sexuality.
CONTACT
Email me at [email protected] and/or subscribe to my newsletter.
SOCIAL MEDIA
BLUESKY: bsky.app/profile/ginabiggs.bsky.social
TUMBLR: http://ginabiggs.tumblr.com
TWITTER: https://twitter.com/ginabiggs/
FACEBOOK: http://facebook.com/lovenotfoundcomic
INSTAGRAM: https://instagram.com/gina_biggs/
PATREON: https://www.patreon.com/ginabiggs